The specs: 17" 2008 Aluminum MacBook Pro; 2.5 GHz; 4 GB RAM; 200 GB hard drive. But, that's only the hardware. The truth is ...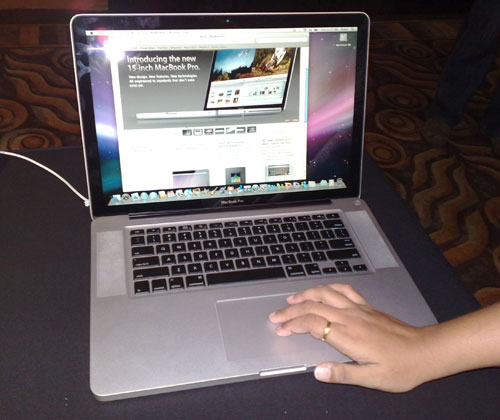 I loved my Mac as much as a human being can possibly love a machine. My friend Bonnie says people are growing up with attachments, not with people, or pets, but with machines. She says this is the cause of the proliferation of Autism.
Maybe she's right. We're more fond of our binary buddies then we are of our flesh and blood compadres.
I know it's not "right" to have loved a machine. To use the word "love" is sacrilegious when what I really mean is what Aristotle meant by
storge
. A kind of love that is built on use and use alone. I love my Mac cause I used my Mac.
What I miss is not the machine itself but the use of the machine which fired my loins and made me whisper, "Mac ... Mac ... Light of my life ... Fire of my loins."
(Mac is not my Lolita. I just couldn't help but use a Nabokov reference.)
The practical loss is I'm bereft of a machine.
The iPhone is my primary computer now.
The good news is I'm backed up on
Carbonite
. If you don't know, it's a nifty online storage solution that backs up your files in the background to the Cloud.
I'm thinking my next Lolita will be a Mac Mini. I'm fond of its portability. I thought maybe I would go bold with the iPad but I'm still not rogue enough to give up the traditional computer. Besides, I don't think the first-generation iPad is capable of replacing a computer 100%.
What I miss most about my Mac in its absence:
1.
My cute Finder boyfriend.
2.
iWork: and how the only library computer lab with Mac's exclusive productivity suite is
Bobst
.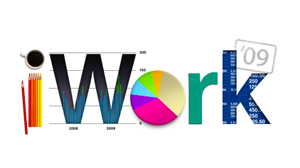 3.
Movies: But, hey I'm reading
more. Last night I finished Lyotard's Lessons on the Analytic of the Sublime.
4.
BitTorrent (Using Transmission). On an iPhone, I can't download an entire Season of Dobey Gillis.
5
. Google Docs. I can't edit Docs on a smartphone. :-(